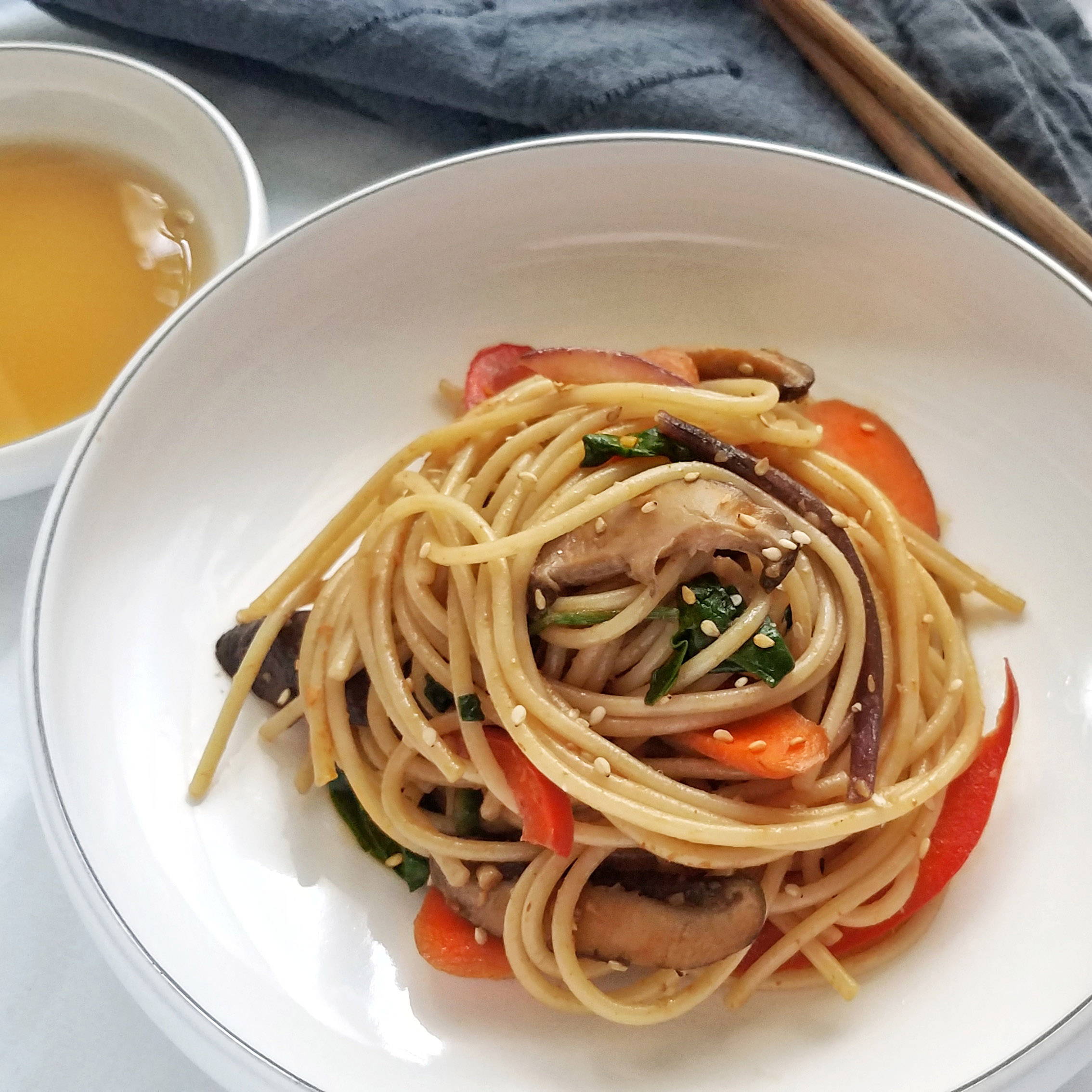 "Recreate a classic take-out meal at home without compromising flavor and your health"
6-8 oz uncooked pasta of choice (spaghetti used above)
1 small white or red onion, sliced into strips
2 cloves of garlic, minced
1 tbsp ginger, finely grated
1 cup packed spinach
1 carrot, chopped
1 small red bell pepper, sliced into strips
5-7 shitake mushrooms with stems removed, sliced into strips (you may substitute with mushroom of your choice)
Ecotierra Organic Extra Virgin Sesame Oil
Cook pasta according to package instructions.

In the meantime, add the garlic, ginger and onions to a pan with Ecotierra Organic Extra Virgin Sesame Oil.
Cook on medium heat for about two minutes and add the carrots.
Cook the carrots for about two more minutes before adding the bell peppers and mushrooms.
Cook veggies until fork tender.
Add the spinach, and the cooked and drained noodles on top to help wilt the spinach.
Immediately follow with soy sauce or tamari, Ecotierra Organic Premium Sesame Oil and pepper to taste.

---