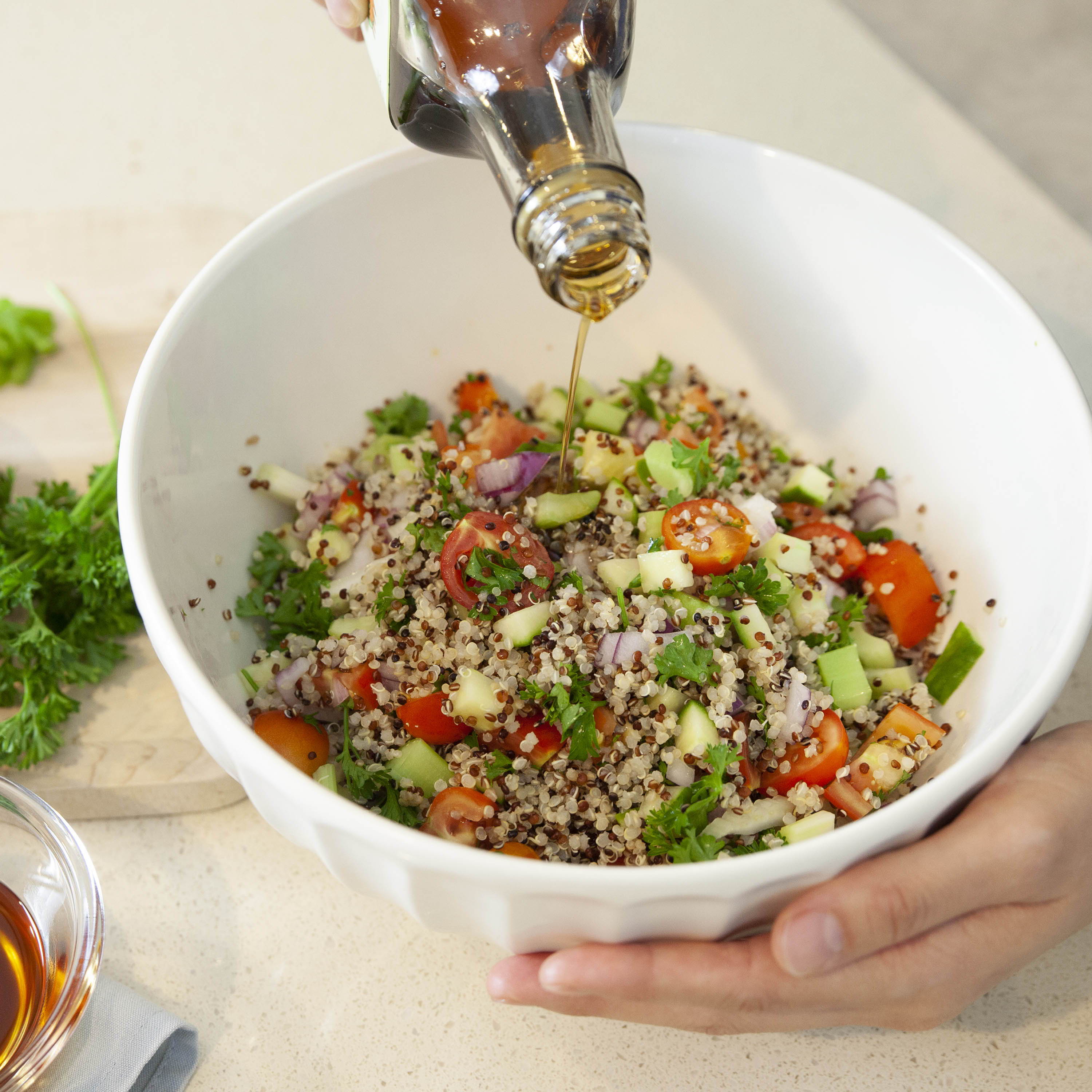 "This unexpected twist can take your basic quinoa salad from bland to bold"
1 cup of quinoa
2 cups of water
1 medium cucumber, chopped
2 stalks of celery, chopped
½ small red onion, chopped
1 cup cherry tomatoes, halved
1 cup chopped flat – leaf parsley
Wash and drain the quinoa. In a pot cook the quinoa in the two cups of water until tender and all water is absorbed. Once cooked, fluff the quinoa with a fork and let it cool with the lid off.

In large bowl combine all the vegetables. In a separate smaller bowl combine lemon juice, apple cider vinegar, sesame oil, optional chili flakes, salt, and pepper. Whisk the dressing to combine.
Once the quinoa is cooled, doesn't have to be cooled down completely, combine with the chopped vegetables and pour in the dressing. Toss together until the dressing is well combined. Taste and adjust seasoning. You can serve this right away or let it sit in the fridge to serve cold.
---