Korean Spicy Cucumber Banchan
Korean Spicy Cucumber Banchan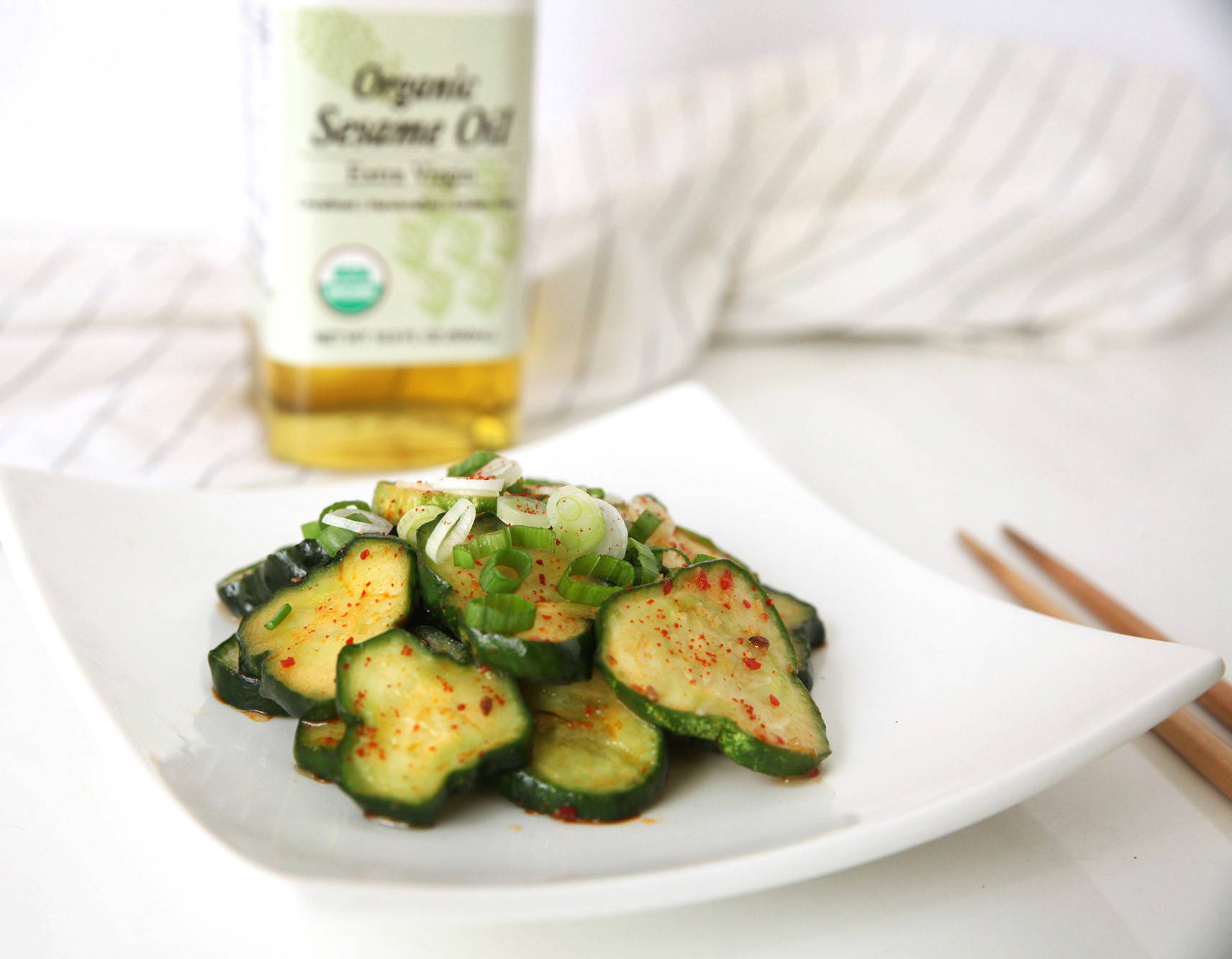 "The perfect side to brighten your meals"
2 Persian or Kirby cucumbers, sliced into ⅛" slices
1 tbsp kosher salt

1 clove of garlic, finely minced

½ tsp of gochugaru (Korean red pepper flakes) or more depending on taste

1 tsp of rice of distilled white vinegar

1 tsp Ecotierra Extra Virgin Sesame Oil
1 tsp of organic sugar

Green onion chopped for garnish

In a bowl toss the cucumbers with kosher salt to coat evenly. Let sit for approximately 20 minutes to remove excess water. After 20 minutes, squeeze out the water from the cucumbers, either with your hands or in a cheesecloth.
Toss the cucumber with garlic, gochugaru, vinegar, Ecotierra Extra Virgin Sesame Oil, and sugar. Plate and garnish with chopped green onion. This can be served immediately, or even better, let it sit in the fridge to marinate longer.
---