How can you tell it's the best quality sesame oil?
How can you tell it's the best quality sesame oil?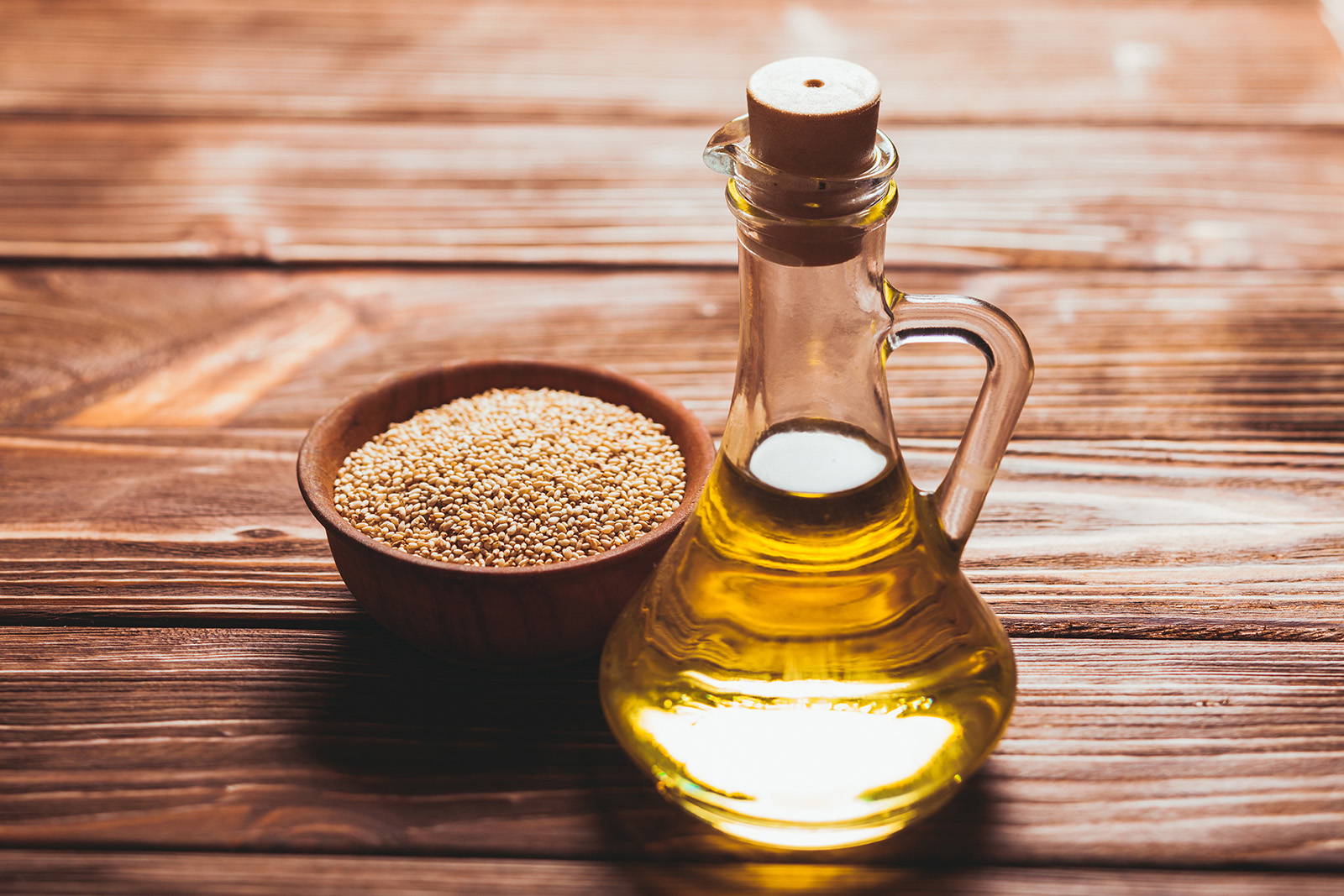 "5 Key elements for choosing the best sesame oil."
With so many options out there, choosing the right sesame oil can become tricky. Just like a good wine, you can try using key elements to decide which oil is worth the investment.

1.
Make sure it's unrefined
Unrefined oils contain the maximum amount of nutrients available because it has been less processed. Refined oils tend to be cheaper in price but also lower in quality.
Just like unrefined, organic also allows the oils to retain a higher nutritional value. Other big benefits are that organic also means non-GMO, herbicide free, and no toxic additives.
3.
Toasted at low temperatures
It is important that the sesame seeds are toasted at low temperatures to prevent them from burning which may potentially produce carcinogenic toxins.
This method indicates that the oil is pressed out of the seeds using pressure rather than chemicals or solvents. It produces a more pure and clean oil.

5.
Color consistency and transparency
When looking through the bottle, the color should look consistent at the top and the bottom. If you see a difference in the color, it may mean the oil is separating and other ingredients are mixed in. The color should be a transparent caramel brown to golden hue depending on the toasting temperature. It should not look milky.

Disclaimer: Information, statements, and reviews regarding products have not been evaluated by the Food and Drug Administration. Results vary person to person, and there is no guarantee of specific results. This information is not intended to diagnose, treat, cure, or prevent any disease. Pura Collective assumes no liability for inaccuracies or misstatements about products.

---